High quality medical laser product home health care equipment
Seller

Hubei YJT Technology Co., Ltd.

Min. Order

1 Set/Sets
Item Details
| | |
| --- | --- |
| Port: | Shanghai Guangzhou Shenzhen |
| Supply Ability: | 6000 Set/Sets per Month |
| Payment Terms: | T/T |
Product Description
High quality medical laser product home health care equipment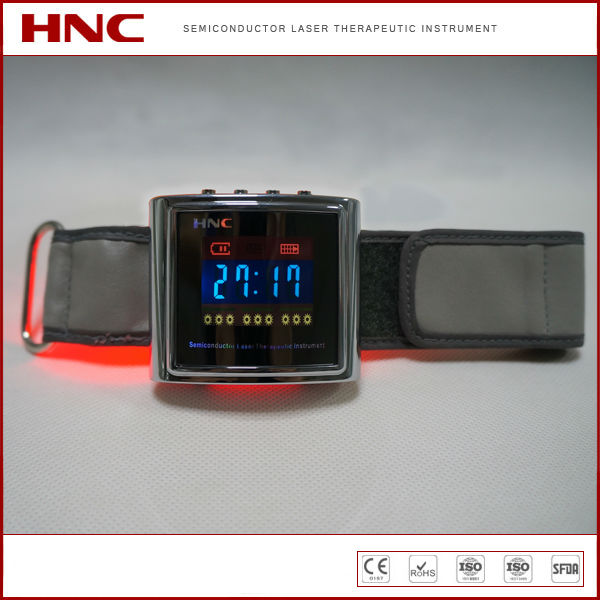 Indications:
High blood pressure,hyperviscosity, hyperlipemia, hyperlipidemia, hypertension, diabetes, cardiovascular and cerebrovascular diseases, rhinitis, allergic rhinitis, acute rhinitis, chronic rhinitis, sinusitis and nasal polyps
Advantage :
1. Low level laser irradiation, non-invasive, no side effect, no cross infection, pure green physiotherapy.
2. Above 90% therapeutic effect with positive clinical trial report provided.
3.As household physiotherapy devices, small size, intelligent design, easy operation and convenient carrying.
4.Great marketing margin exists.
5.Certification and patents protection provided with the passing of CE, RoHs, ISO9001 and ISO13485.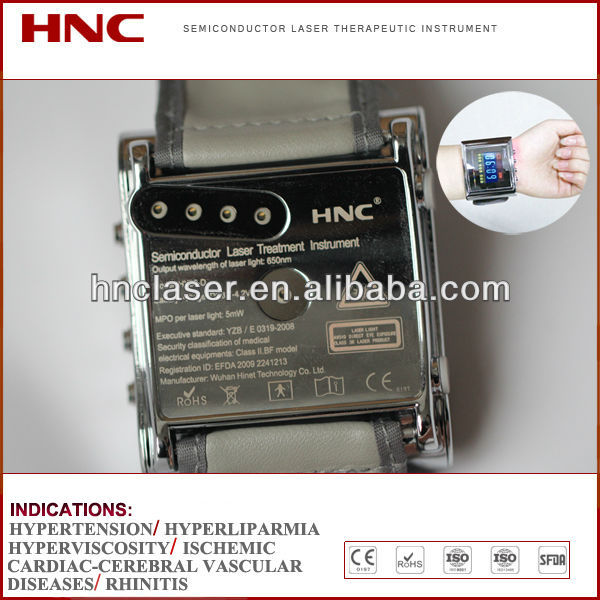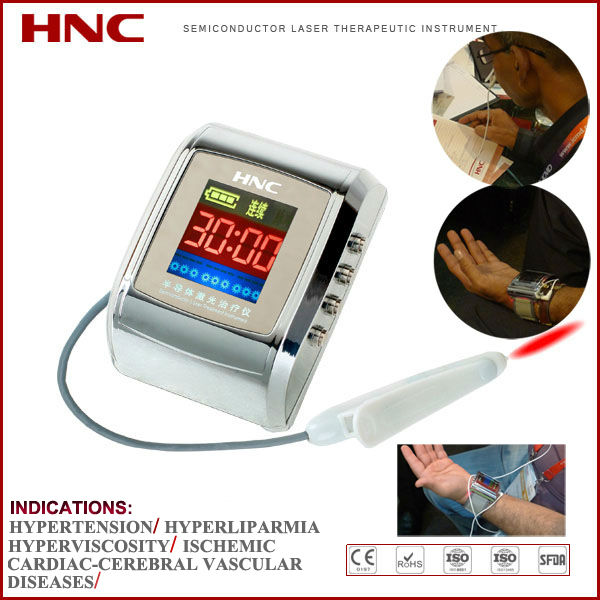 Therapeutic Principle:
HY30-D hypertention laser therapy watch is based on modern laser medicine and proven clinical practice. The device applies a lowlevel 650nm wavelength laser. Our instrument utilizes explicit irradiation to change biological characteristics and remove fat layer/cholesterol from red blood cells, thereby improving the activity, deformability, and oxygen carrying capacity of cells to reduce the concentration of middle molecules in the bloodstream. This process improves hem rheological properties while lowering triglycerides and cholesterol for the effective treatment and prevention of heart and brain diseases.
Treating effect:
Function and Performance:
1 Improving blood viscosity through laser blood irradiation.
2 Improving blood oxygen carrying capacity through laser blood irradiation.
3 Reducing blood-fat and total cholesterol through laser blood irradiation.
4 Reducing blood-fat and total cholesterol through laser blood irradiation.
5 Quickly and effectively correct the abnormity of lipid metabolism and maintain the equilibrium level of the lipid metabolism in the human body through laser blood irradiation.
6 Improving the partial blood circulation around the nasal cavities and the immunological competence of the nasal mucosa membranes through irradiation the nasal mucosa.
7 Therapeutic efficacy control on ischemic cardiac-cerebral vascular diseases.
Features:
1Good clinical therapeutic effect, laser irradiation to three parts or acupoints of human body at the same time can be reached.
2 A laser stabilizer specially added to perform with more stability.
3 Our semiconductor laser devices are used by high quality imported laser head which has the long life-span.
Products owned five patents protection.
4 Humanistic and scientific design to fit human physiological curve and ergonomics.
5 Medical use of high capacity lithium battery for the energy-saving.
6 Using high-class and durable metal enclosure which is conducive to heat diffusion for the power stable.
7 Time and power are adjustable, very smart memory system.
8 Two output modes: Pulse and Continues, which have manual and automatic switch available.
9 Pluggable laser wire, more convenience in use and easier maintenance.
Caution:
1) Not suitable for the following groups: cancer patient, pregnancy, patient with hemorrhagic diseases.
2) Children shall only use the instrument under the direction of their parents.
3) The elder patients and sensitive patients must accept the low-power and short-time treatment at the beginning, the rate of work could be increased as the body adjusts.
Technical indexes:
Item

Description

Laser medium

GaAlAs Semiconductor

Laser wavelength

650nm

Number of terminal laser output

6

Single laser medium terminate output voltage

≤5mw

Terminate output laser control

3 grade for adjusting

Fixed time range

10 minutes to 60minutes, and six grade for adjustment

Battery voltage

3.7-4.2V

Lithium-ion battery output voltage

5.5V

Instrument power consumption

<1 W

Environment temperature

5-40°C

Relative humidity

<80%

Atmospheric pressure

86kpa-106kpa

Dimension(cm)

product

2.7*5.5*3

package

26.5*18.7*8

Weight(KGS)

1kg
Our company show
Workshop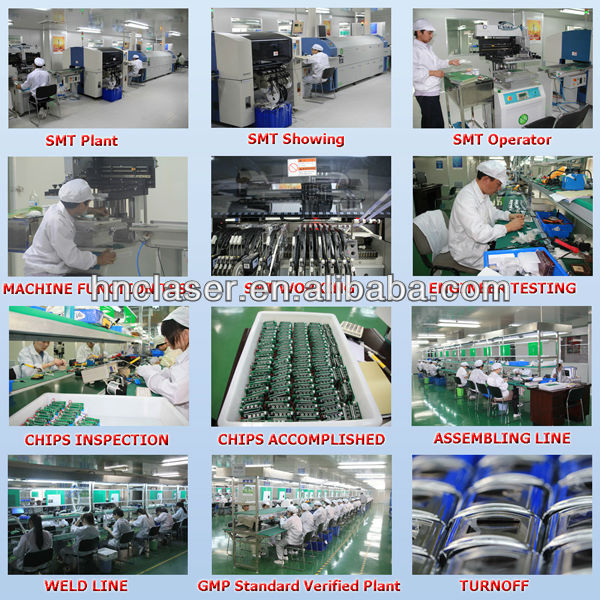 Package